Staff at UKT360 keenly value the community we live in and endeavour to support the local area as much as possible.
UKT360 donates to Kids Bank Chester and Nantwich Foodbank, as well as other charities through sponsorship of staff. The company sponsors a local under-11s football team and has run an apprenticeship programme with Cheshire College.
Most notably, UKT360 has additionally been involved in work further afield, teaming up with CBN Europe for 'Operation Blessing' following the outbreak of war in Ukraine in 2022. UKT360 immediately made contact with several companies to secure donations and did so through Unilever Netherlands and Kids Bank Chester, with three staff members making the 2400-mile journey to and from the Polish/Ukrainian border within a week of the news breaking with three UKT360 vans filled to support the disaster relief. Turntable deliveries were postponed for that week in order to allow the company to assist the aid effort.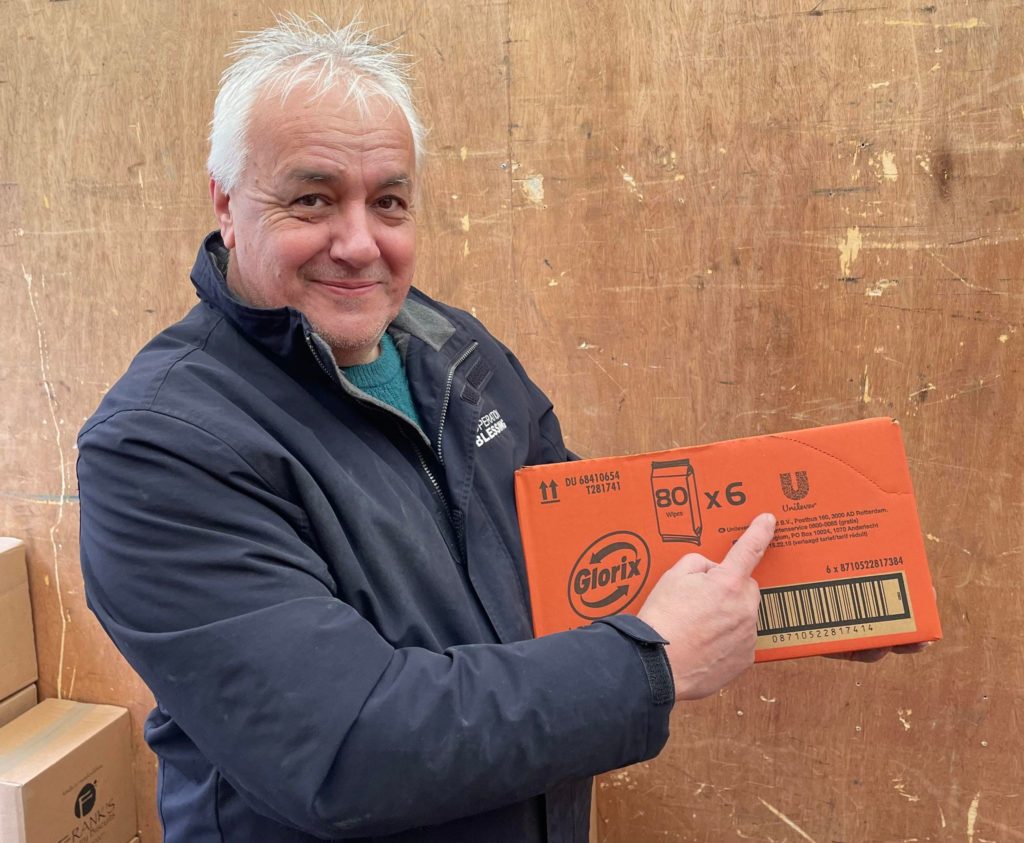 UKT360 staff are also aware of our responsibility to the environment, which informs a number of our business practices.
Local suppliers are sourced for production materials to reduce the environmental impact of transportation, while recycled products are purchased wherever possible, including for office use. Products such as paper, cardboard and packaging materials are also re-used. Recycling bins are positioned throughout the office, and documents are only printed when necessary, with email our preferred source of communication.
Scrap metal from the UKT360 factory workshop is collected by a recognised and responsible recycling company, and the UKT360 vehicles are regularly maintained in order to be as energy efficient as possible.