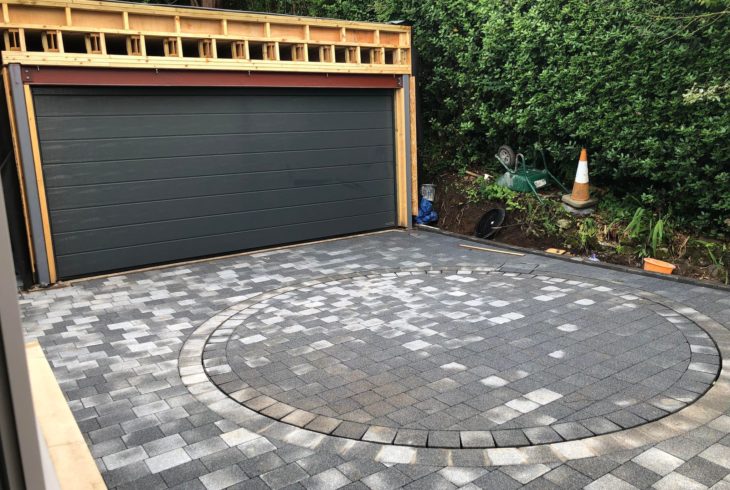 Situated in the rolling hills around Stirling, overlooking the countryside, Mr Collins' extension project presented some parking problems.
Also keen to rely as much as possible on British-made products, Mr Collins turned to UKT360 and was delighted with the outcome.
---
Mr Collins explained:
To build the extension we wanted meant we had to reduce the width of the drive. We also have a rather steep drive, so visibility when reversing is restricted. We therefore realised a car turntable was the best answer.
We looked at four or five providers online but received quotes from three companies. Our buying criteria was mainly the price, to be honest. This was possibly a luxury or convenience addition to our renovation, so we wanted to make sure we got a benefit from our investment.
We decided to go with UKT360, mainly based on our interaction with Nicky Spratt, the director, and latterly Lisa Collings. Nicky gave us very honest and clear initial information on what we could buy and how much this would cost and was happy to speak whenever we needed. Price-wise, UKT360 also matched the best price we could receive.
UKT360 has been a real pleasure to deal with. Very helpful and patient, our house renovation was a long process, and from initial enquiry to installation was over a year. Our architect sent UKT360 detailed questions and promptly received clear answers, which were appreciated. The final fitting day had to be changed around to fit our schedule, and the UKT360 team were super flexible and understanding. When the installation team arrived, they were professional, efficient, polite and a pleasure to have around. Overall, everyone at UKT360 has been a pleasure to deal with.
If I needed to install another car turntable, I would look no further than UKT360, and I would recommend them to anyone considering fitting a turntable.
In summary, we are absolutely thrilled with the car turntable. It is block-paved and looks really good, plus the simplicity of operation makes it really easy to use.